Oregon Fish Report
Saltwater Fish Report for 6-8-2018
Port of Brookings Harbor Fillet Tables Get Rebuilt
Two roofers proceed to put on a new roof on the Brookings Harbor fish-cleaning facility.
Photo Credit: Larry Ellis
One thing that anglers neglect at the end of each successful fishing day is caring for their catch properly. A lot of times fish neglect is simply a matter of not having a place where they can properly fillet or steak out an angler's catch.
That's not the case in the Port of Brookings Harbor, the southernmost port on the Oregon coastline.
Since I moved here over 37 years ago, I could always remember that the port had some sort of workable fish cleaning facility.
But boy, have times changed since that first fish cleaning facility was in operation.
37 years ago, there were still 8 fish-cleaning tables, however, the tables were then made of wood. The wood required regular bleaching in order to make all the fillets food-grade quality.
There was also clean, fresh running water available. But the chutes where the fish guts and carcasses went led right to the Chetco River. In fact, everything ended up in the Chetco River, including the bleach, fish carcasses, bait, fresh water and everything else that came with cleaning a fish.
As I alluded to before, times have really changed.
I've seen this particular fish-cleaning station get rebuilt at least three times since those first days of the wooden fillet tables.
Rebuild something enough times and eventually it will get done correctly. In the case of the latest fish-cleaning rebuilding project, the third time is definitely the charm.
If it wasn't for the tenacity and experience of the Oregon South Coast Fishermen, I doubt that there would be new fish cleaning facility at all.
After the R&E grant was finalized, OSCF organized and funded the rebuilding of the latest fish-cleaning operations building at the Port of Brookings Harbor. What is truly amazing is that the actual rebuilding of the fish-cleaning facility took less than one month to complete – just in time for salmon season!
This is far and above, the best fish-cleaning public facility on the Oregon coast, and I've seen all of them, clear up to all the Buoy 10 operations.
First of all, you have 8 long fillet tables. Each table comes complete with fresh, cold running water, with plenty of hoses for washing down the tables and chutes after you have cleaned your catch.
Except for the faucets, most of the plumbing got replaced with stainless steel pipe. This building is meant to last.
Instead of wood, each fillet table is made of a solid piece of white, bearing material, which washes clean after a healthy shot of water power supplied at multiple hoses per table. The end hose is long enough to wash out your favorite ice chest as well.
The fish carcasses no longer go into the Chetco River, but slide down on an inclined chute into a plastic garbage container.
The best crab bait in the world can be fished out of these containers, or you can save your own favorite freshly-caught fish carcasses for crab bait if you so desire.
Each pair of fillet tables also shares a covered electrical box for regular use of electric fillet knives or vacuum packers. Each electrical box supplies two inlets for plugging these devices into – one inlet for each table.
In addition to the tables and electrical fanfare, the building got a new roof installed as well. Both the inside and outside of the facility also got a couple healthy coats of paint.
I cannot say enough good things about the port's treatment of this facility. Somebody from the port comes into this building at least once a day to empty the fish barrels and clean the tables.
Kudos to the Oregon South Coast Fishermen, the Oregon Department of Fish and Wildlife, the Restoration and Enhancement Board, and all the other organizations that came together to rebuild this marvelous facility.
----------------------------------------------------------------------------------------------
So what kinds of fish were cleaned at this fish-cleaning facility last week?
Bottom-grabbers of all kinds were dominating the action, including regular limits of some very large rockfish. Lingcod were also filleted with regularity as well.
The rockfish and lingcod fell for a variety of baits including leadfish, soft plastics such as twin-tail Scampis and the ever popular 5-1/2-inch jerkbaits. Whole herring were also producing large lingcod as well.
Both the striped and redtail surfperch were also seen in abundance at the fish fillet tables, with most of the mottled slabs falling for natural-type baits such as sand crabs and small pieces of raw shrimp.
I also was privy to see a few lone salmon that were filleted on the new tables. Most of the ocean-caught salmon were still 10-miles offshore just off the Oregon/California border. As June progresses, so will the fishing.
Also, I did notice that there was talk about a few anglers hooking up salmon by dodging the crowded crab ropes. Salmon will often use these crab ropes as a type of cover, so don't overlook areas with tons of crab pots, but skirt around the edges of these habitat providing stringers.
I also saw a 60-inch Pacific halibut cleaned on Thursday at the tables. On the halibut conversion chart, a 60-inch halibut equates to 108.9 pounds.
There were also tons of Dungeness crab cleaned at the new facility, with most of the Dungees being caught between 40- and 60-feet deep.
The lower Rogue River and bay has slowed up, but look for some serious action trolling the Rogue bay as the water temperature increases in the valley this month. It was mid-June when John Anderson of Memory Makers fame started having a field day in the bay.
This is the time of year when the Rogue gets a late run of springers and an early run of fall Chinook.
So look for the Rogue bay action to start heating up as June progresses.
Tight lines!
Larry Ellis, author, writer, columnist and photographer has had a 50-year passion for fishing in California and Oregon's saltwater and freshwater venues. He is a well-known writer for Oregon, Washington and California Fishing and Hunting News, Northwest Sportsman, California Sportsman and Pacific Coast Sportfishing. He currently writes monthly for Salmon Trout Steelheader Magazine, and is the author of two books, "Plug Fishing for Salmon" and "Buoy 10, the World's Largest Salmon Run."  Both books can be bought from Amato Publications (amatobooks.com), Amazon and eBay. Ellis particularly loves living in his hometown of Brookings, Oregon - The heart of salmon country and gateway to fishing paradise.
More Reports
Will Northwest Winds Hinder Oregon's Free Fishing Weekend?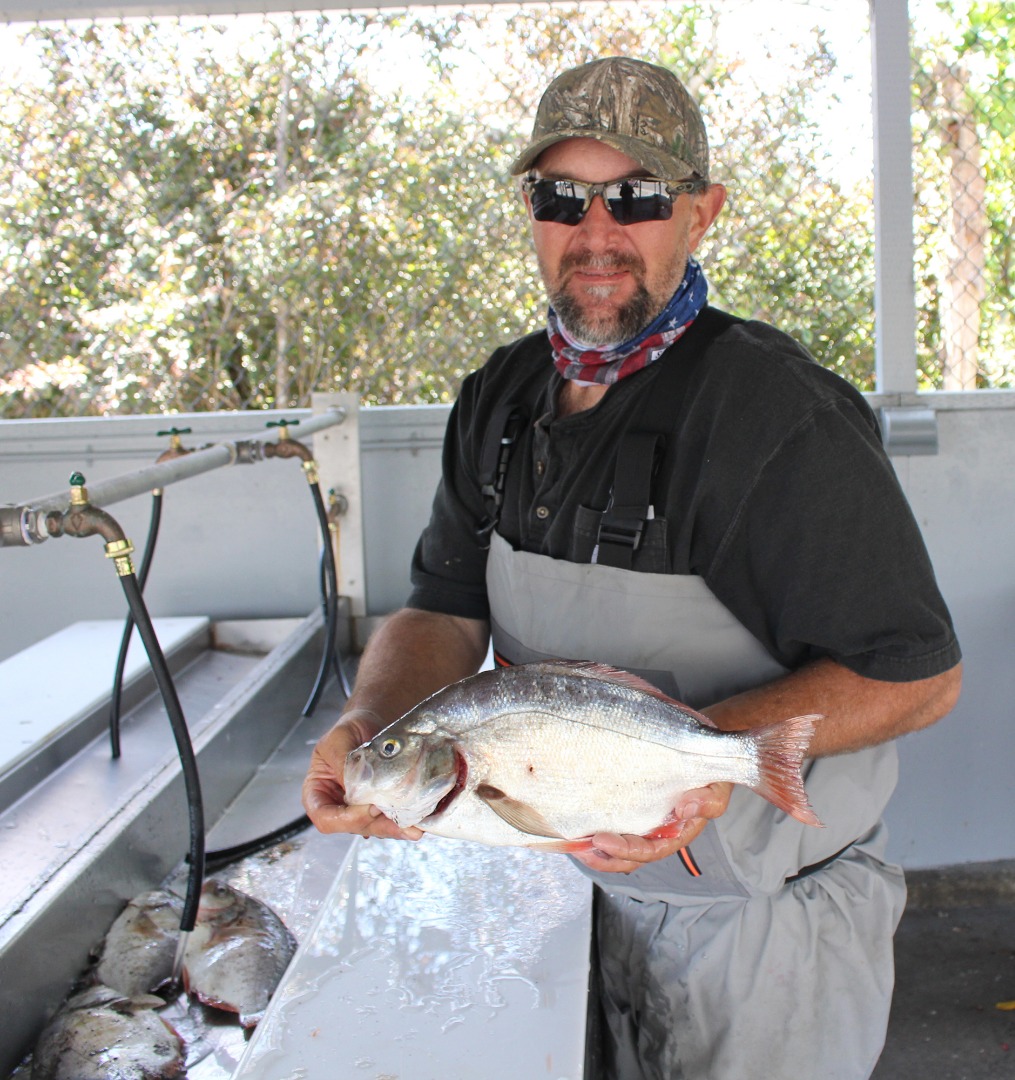 6-2-2018
Today and tomorrow, June 2 and 3 mark one of Oregon's trademark events - free fishing weekend. On these two days, anyone......
Read More
KMZ Chinook, Bottomfish and Surfperch Highlight Ocean Action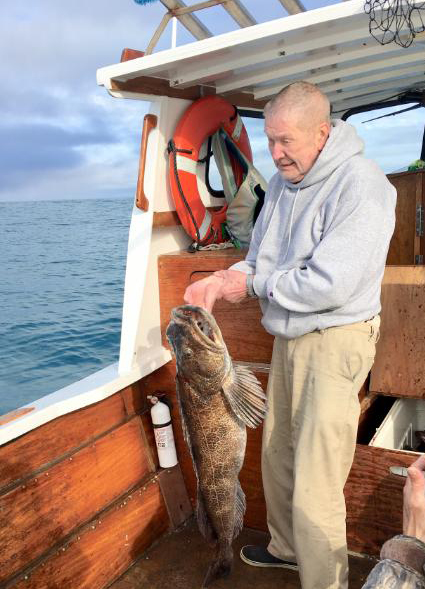 5-26-2018
As was stated in last week's column, finding a Chinook in the ocean was a matter of merely finding the......
Read More
Oregon.FishReports.com © 2019. All Rights Reserved.
Website Hosting and Design provided by TECK.net