Oregon Fish Report
Rogue River- Lower Fish Report for 4-29-2017
High water and snowpack spells springers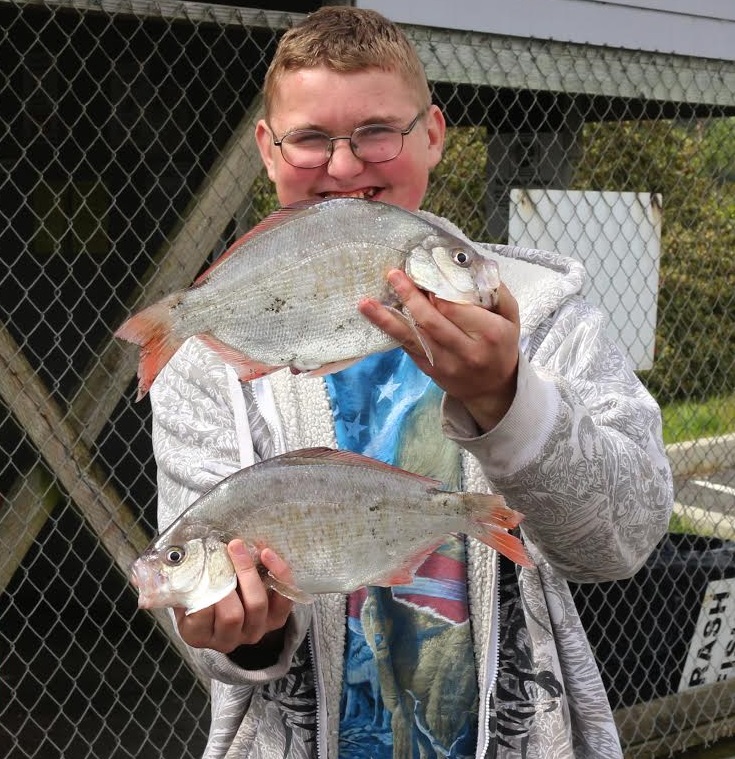 Jason Dowsland from Medford, Oregon discovered the key to unhinging the rusty jaws of redtail surfperch while surf fishing in Brookings, Oregon last week. Photo by Larry Ellis.
Many years ago, an ODFW biologist was explaining to me about the subtle nuances of predicting how good a springer season will be on the Rogue River. The following axioms not only apply to the Rogue River, but to all rivers where spring Chinook are known to return.
Unlike what most people think, mere numbers alone do not project how successful a spring Chinook fisherman will be in any given season.  High projections do not equate to higher amounts of hookups, and vice versa, low projections do not equate to lower amounts of hookups either. So what exactly is the defining factor that characterizes a good springer season?
"It's all about having good river conditions," says STEP biologist John Weber.
To sum it all up, you can have a high projection of springer returns to any given river combined with poor river conditions, and anglers can have a terrible springer year.  On the other hand, you can have a moderately mediocre projection of spring Chinook returns to any given river combined with stellar river conditions, and anglers can be very successful on the water.
Which begs the question, what exactly are good river conditions?
For most rivers, good springer river conditions are defined by years that have a lot of snowpack in the surrounding hills and inland mountains in the winter and spring months, combined with lots of cold rain which results in moderately high, semi-turbid water.
As it turns out, 2017 has been one such year.
"It's one of the best fishing seasons I've seen in the last five years," said guide John Anderson from Memory Makers Rogue River Guide Service. "And we're finding that the lower river has been more productive than the upper river this year. 25- to 30-pound springers are the average of what I've been releasing.  In 4 days I've landed 14 fish and have had something like 22 bites!"
The springers that Anderson has been releasing have been the wild buoys and gulls.  Until June 1 rolls around, all wild springers must be released. Only adipose fin-clipped (hatchery) kings may be kept.
Anderson noted that all of his fish have been caught on the Rogue's traditional spinnerbait/anchovy rig, also known as the Rogue Bait Rig.
"But a number of springers have also been caught using straight bait," notes Anderson.
One Gold Beach businessman reports that the springer action has also been very good this past week.
"On Monday afternoon of last week, the first bite started coming on and it turned out to be a relatively strong evening bite," said Jim Carey, owner of the Rogue Outdoor Store on Thursday.  "Tuesday was a great day for us as well.   We're still in that ratio where one out of every five fish is a hatchery springer."
Anderson put one of his clients on a nice hatchery springer on Thursday morning when the lower Rogue was approximately 12,000 cfs and rising, not the best of conditions.
But this weekend the Rogue is predicted to lower to between 10,000 and 12,000 cfs, and a lowering river usually puts the fish back on the bite, so anglers can expect the springer fishing to pick up this weekend and into next week.
Springer fishermen don't fish to live, they live to fish, so catching a thumb-burning springer that makes tracks for the ocean is a major part of the living-to-fish philosophy, whether it's a wild or hatchery Chinook.
"There's been a lot of action," noted Carey, with both boaters and bankies putting the screws to the springers.
Many of the bank fishermen have been plunking with a Blackjack-colored Brad's Cut Plug Bait, with the bait compartment loaded with oil-pack tuna.  And remember that in high-water situations, Chinook will always be taking the easy way out and going up the sides of the river.
"The turbidity of the water has been high so the fish have been pushed to the outside, so Huntley Bar, Orchard Bar and Lobster Creek have all been producing fish for the bank fishermen, and Clay Banks has been producing too," said Carey.  "If you're going to pick a spot, just make sure it's the lower 14 miles of the river."
As every springer fisherman knows, local knowledge of a river is extremely hard to come by, so stop in the Rogue Outdoor Store to get the latest skinny on these fat springers.
"Up-to-date data is part of the key of unlocking a springers jaws, and that's something we are good at doing," emphasized Carey. "A lot of times these rigs are hard to describe, so it's always best to stop in to see the color tint on the different blades that are working on the Rogue Bait Rigs, Brad's Cut Plugs or where the hotter spot would be."
Carey's establishment also carries plenty of anchovies for the wily springers.
Tight lines!
Larry Ellis, author, writer, columnist and photographer has had a 50-year passion for fishing in California and Oregon's saltwater and freshwater venues. He is a well-known writer for Oregon, Washington and California Fishing and Hunting News, Northwest Sportsman, California Sportsman and Pacific Coast Sportfishing. He currently writes monthly for Salmon Trout Steelheader Magazine, and is the author of two books, "Plug Fishing for Salmon" and "Buoy 10, the World's Largest Salmon Run."  Both books can be bought from Amato Publications (amatobooks.com), Amazon and eBay. Ellis particularly loves living in his hometown of Brookings, Oregon - The heart of salmon country and gateway to fishing paradise.
More Reports
Oregon free fishing weekend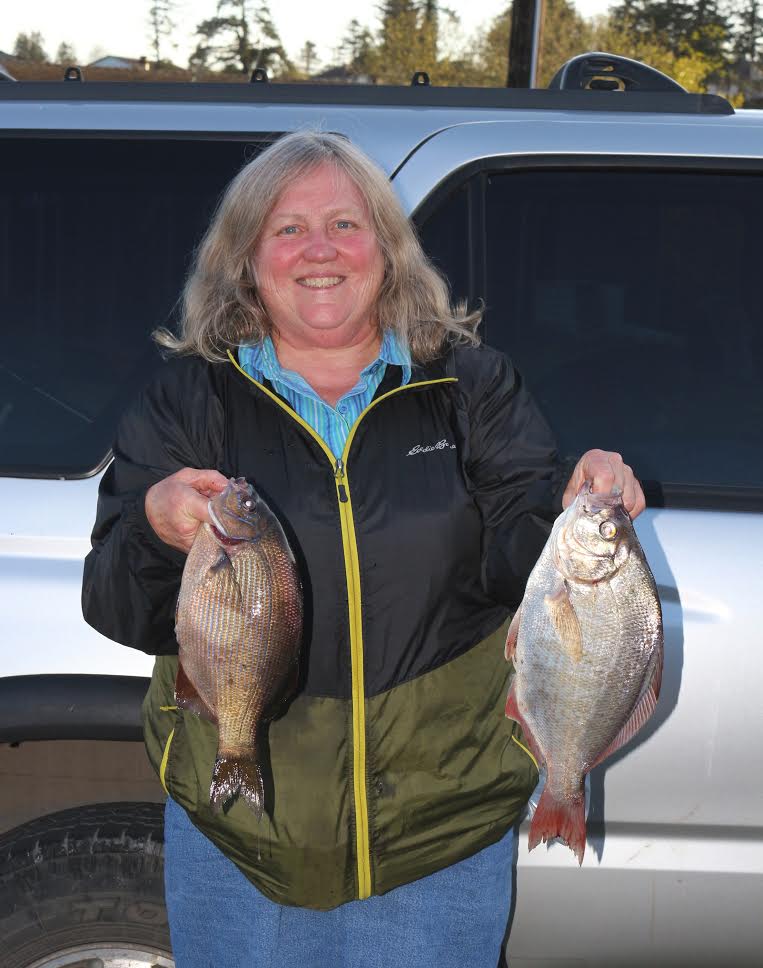 4-22-2017
Today and tomorrow, April 22 and 23 marks the first of four free-fishing weekends that Oregon will be hosting this year. On all free......
Read More
KMZ ocean salmon season closure finalized
Klamath River - Upper - OR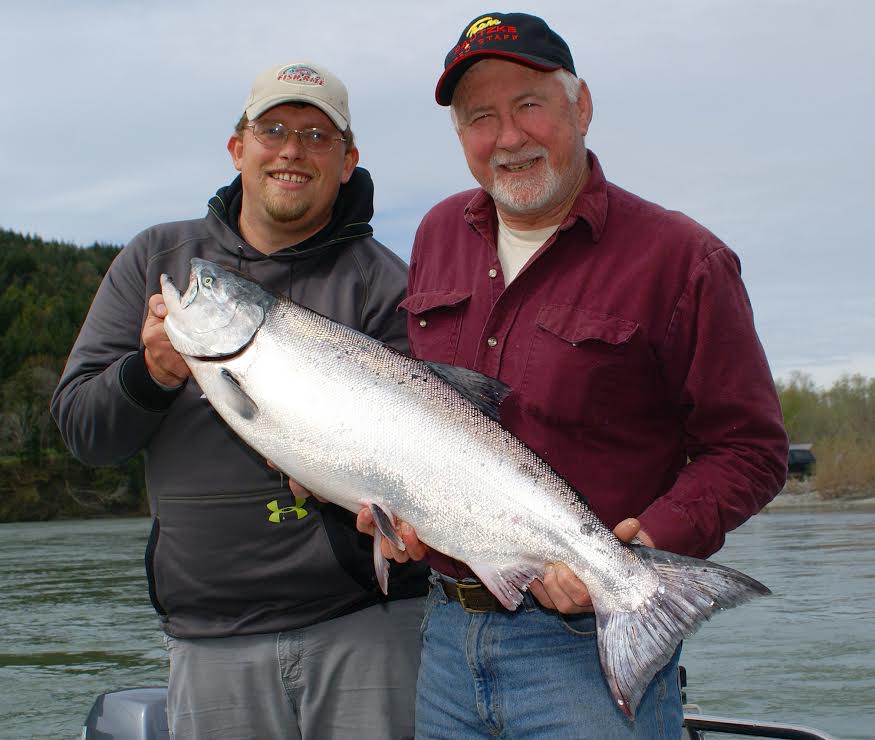 4-15-2017
Did you feel the earth shake last week? That was because officials representing ocean salmon seasons for specific zones from......
Read More
www.OregonFishReports.com © 2021. All Rights Reserved.
Website Hosting and Design provided by TECK.net