Oregon Fish Report
Fish Report for 7-19-2017
ODFW Weekly Recreational Report
Discover ocean fishing at its best off the Oregon coast
What could be better than a finding a beautiful place where you could catch tuna, halibut, salmon, and crab – all on the same day? Look no farther than the Oregon Coast, which is generating a lot of good fishing news lately for people who want to try ocean fishing. Halibut season is open, albacore tuna are showing up, recreational coho and Chinook salmon seasons are open and fish are being caught, and crabbing has been excellent in several locations. So if you want to experience ocean fishing at its best, now's the time!
Plenty of places to catch 'trophy trout' this summer
Thousands of extra-large rainbow trout are being released at locations around the state this season as the as the Oregon Department of Fish and Wildlife enters the second year of its "Trophy Trout" program. These 15-inch-and-larger trout are adding excitement to what is already one of Oregon's most popular outdoor activities — trout fishing. See the news release or trout stocking schedule for details. 
As temperatures rise, think warmwater fishing
As temperatures rise moving into summer, warmwater fish such as bass, crappie, and bluegill get more active, making them a good option this time of year. To learn more about this fun fishing activity, check out our Warmwater Fishing Page for ideas on when, where, and how to catch these fish. 
Learn to hunt and shoot
Shotgun skills classes are coming up in August following by hunting workshops in September; see odfwcalendar.com. 
Take a Friend Hunting – Win a Prize
Experienced hunters who take a new or lapsed person out hunting can enter to win prizes. Both must be adults (18 years and older). More info.
More Reports
OR Department of Fish & Wildlife Reports
for Tuesday, July 18th, 2017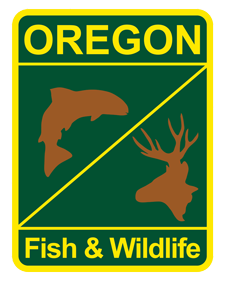 Alsea River
:
Alsea River Fishing Report
Kilchis River
:
Kilchis River Fishing Report
Nehalem River
:
Nehalem Fishing Report
Nestucca River
:
Nestucca River and Three Rivers Fishing Report
Salmon Creek
:
Salmon River Fishing Report
Siletz River
:
Siletz River Fishing Report
Siuslaw River
:
Siuslaw River Fishing Report
Tillamook Bay
:
Tillamook Bay Fishing Report
Trask River
:
Trask River Fishing Report
Wilson River
:
Wilson River Fishing Report
Yaquina River
:
Yaquina River Fishing Report
Applegate Reservoir
:
Applegate Reservoir Fishing Report
Applegate River
:
Applegate River Fishing Report
Arizona Pond
:
Arizona Pond Fishing Report
Ben Irving Reservoir
:
Ben Irving Reservoir Fishing Report
Chetco River
:
Chetco River Fishing Report
Coos River
:
Coos River Basin Fishing Report
Coquille River
:
Coquille River Basin Fishing Report
Diamond Lake
:
Diamond Lake Fishing Report
Emigrant Reservoir
:
Emigrant Reservoir Fishing Report
Expo Pond
:
Expo Pond Fishing Report
Fish Lake
:
Fish Lake Fishing Report
Floras Lake
:
Floras Lake Fishing Report
Galesville Reservoir
:
Galesville Reservoir Fishing Report
Hemlock Lake
:
Hemlock Lake Fishing Report
Howard Prairie Reservoir
:
Howard Prairie Reservoir Fishing Report
Hyatt Lake
:
Hyatt Lake Fishing Report
Illinois River
:
Illinois River Fishing Report
Lake Marie
:
Lake Marie Fishing Report
Lake Selmac
:
Lake Selmac Fishing Report
Lemolo Lake
:
Lemolo Lake Fishing Report
Loon Lake
:
Loon Lake Fishing Report
Lost Creek Lake
:
Lost Creek Reservoir Fishing Report
Plat I Reservoir
:
Plat I Reservoir Fishing Report
Tenmile Lakes
:
Tenmile Basin Fishing Report
Willow Lake
:
Willow Lake Fishing Report
OR Department of Fish & Wildlife Reports
for Tuesday, July 11th, 2017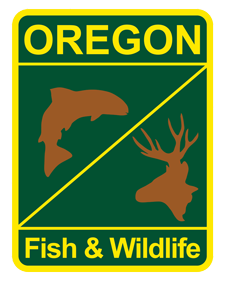 Alsea River
:
Alsea River Fishing Report
Kilchis River
:
Kilchis River Fishing Report
Nestucca River
:
Nestucca River and Three Rivers Fishing Report
Salmon River
:
Salmon River Fishing Report
Siletz River
:
Siletz River Fishing Report
Siuslaw River
:
Siuslaw River Fishing Report
Tillamook Bay
:
Tillamook Bay Fishing Report
Trask River
:
Trask River Fishing Report
Wilson River
:
Wilson River Fishing Report
Yaquina River
:
Yaquina River Fishing Report
Applegate Reservoir
:
Applegate Reservoir Fishing Report
Applegate River
:
Applegate River Fishing Report
Arizona Pond
:
Arizona Pond Fishing Report
Ben Irving Reservoir
:
Ben Irving Reservoir Fishing Report
Chetco River
:
Chetco River Fishing Report
Coos River
:
Coos River Basin Fishing Report
Coquille River
:
Coquille River Basin Fishing Report
Diamond Lake
:
Diamond Lake Fishing Report
Emigrant Reservoir
:
Emigrant Reservoir Fishing Report
Expo Pond
:
Expo Pond Fishing Report
Fish Lake
:
Fish Lake Fishing Report
Floras Lake
:
Floras Lake Fishing Report
Galesville Reservoir
:
Galesville Reservoir Fishing Report
Hemlock Lake
:
Hemlock Lake Fishing Report
Howard Prairie Reservoir
:
Howard Prairie Reservoir Fishing Report
Hyatt Lake
:
Hyatt Lake Fishing Report
Illinois River
:
Illinois River Fishing Report
Lake Marie
:
Lake Marie Fishing Report
Lake Selmac
:
Lake Selmac Fishing Report
Lemolo Lake
:
Lemolo Lake Fishing Report
Loon Lake
:
Loon Lake Fishing Report
:
Lost Creek Reservoir Fishing Report
Plat I Reservoir
:
Plat I Reservoir Fishing Report
Tenmile Lakes
:
Tenmile Basin Fishing Report
Willow Lake
:
Willow Lake Fishing Report
www.OregonFishReports.com © 2022. All Rights Reserved.
Website Hosting and Design provided by TECK.net