Oregon Fish Report
Rogue River- Lower Fish Report for 7-29-2017
Rogue Bay Water Temp Rising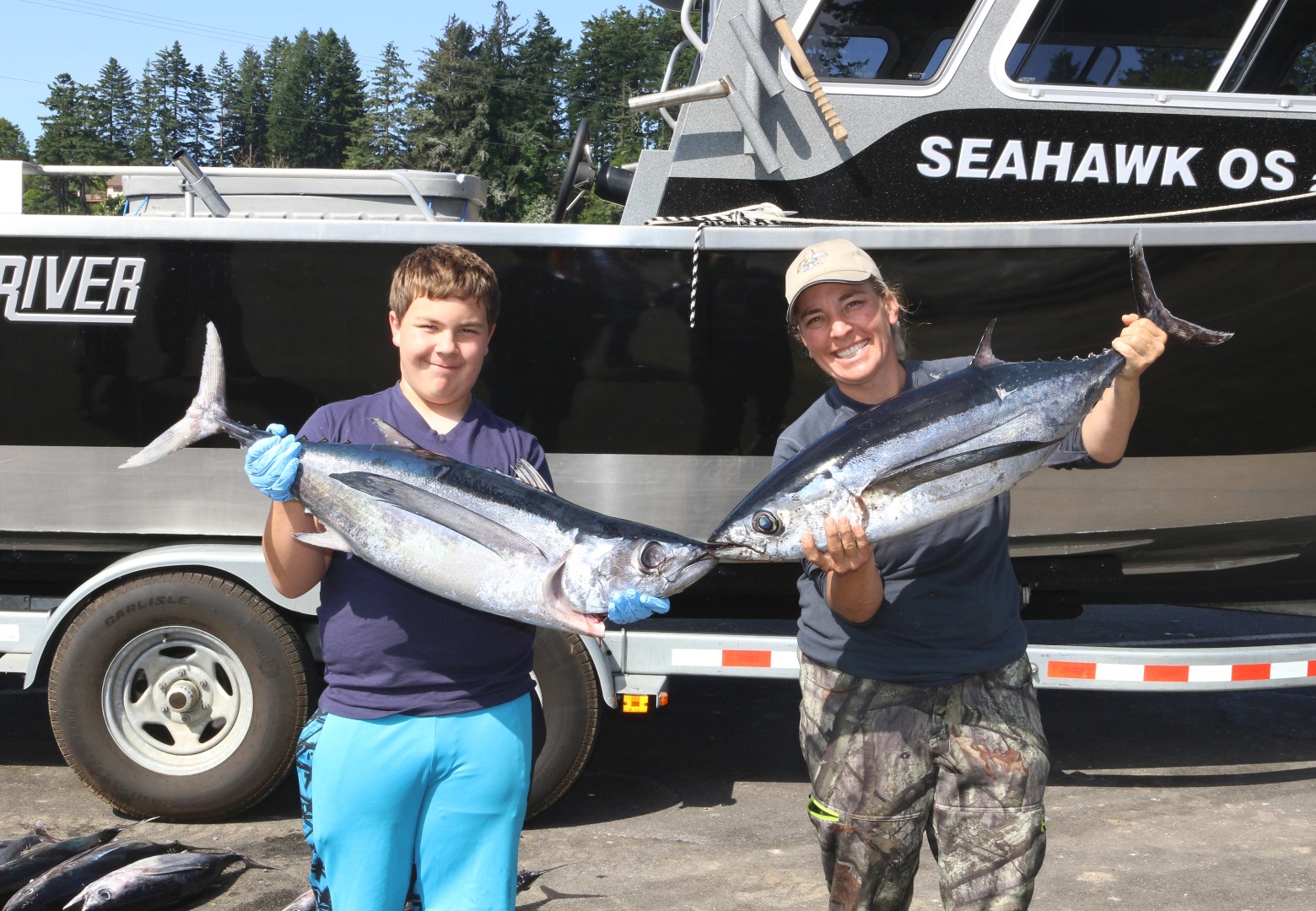 Tommy Berg and his mother Tiffany from Brookings hold two of the numerous tuna they caught last week while fishing in the ocean out of Charleston Harbor. Photo by Larry Ellis.
Anglers trolling the Rogue Bay have had a combination of good days mixed with moderately mediocre days of fall Chinook, the Rogue Bay's typical on again/off again scenario for fall kings.  
Hot river temperatures have not only raised the temperatures of the upper tidewater holes such as John's Hole, Cannery Riffle and Clay Banks to 76 degrees and higher, but they have also contributed to warming up the Rogue Bay considerably.
"I'm fishing right in front of Jot's and the water temperature is 72.9 degrees," said guide John Anderson on Thursday.
That's 73 degrees in my book, and easily 20 degrees higher than a salmon's comfort zone of 52 degrees.
So I am of the opinion that many of these salmon are escaping back to the ocean as the tide is receding.  And that's why you see all those humongous salmon jumping and splashing their way downriver on an outgoing tide as they head back through the jetty's jaws.  Many of these fish will be working the tides multiple times as they regain their strength and continue to keg up like cordwood in the Rogue Bay.
That's where the more experienced fishermen definitely have the advantage, most especially, Rogue River guides who have a combination of real-life experience and days on the water that are utilized to put limits or near limits of kings in the fish box.  
Greg Eide, John Anderson and Helen Burns immediately come to mind.
Remember that the fish-per-boat averages include both the successful and not-so-successful anglers. So if you want to be one of the more successful anglers, remember that it's the little things that pay off in the Rogue Bay, like sharpening your hooks at all times and making sure that your anchovy is fresh, bleeding slightly, and spinning tight like a drill bit.
"We're basically seeing almost a fish per boat," says Jim Carey, owner of the Rogue Outdoor Store in Gold Beach on Thursday. "We're hearing of 40, maybe 50 fish a day. Down by the mouth has been the better bet at low tide, then as the tide comes in, the fish move up by Jot's, and then up at the north arch of the bridge."
What is it about bridge pilings that always makes the hairs on the back of my neck stand on end?
Then of course you'll be up near Indian Creek in front of Lex's Landing near high slack. When you go under the power lines, hold on!
As the tide goes out, reverse your tactics and troll downriver toward the mouth. But the most important thing to remember is to tough it out and fish all facets of the tide cycles because you never know when they're going to go on-the-bite and on-the-feed, and then that happens, multiple hookups abound.
"The new twist has been guys using the Fish Flash Flasher," says Carey.  "The chartreuse and prism has been one of the more popular color patterns."
Be sure to contact Carey and Larry Cody to know exactly how to rig up.
There are also a few anglers catching fish from shore.
"There are a few people having a little success from the bank off the mouth of Indian Creek throwing the Mepps Flying C in pink/sliver," notes Carey. "The 7/8-ounce spinner seems to be just the right weight if you're using 15-pound test."
Carey is also seeing a large grade of fish being caught.
"We've seen two 40-pounders so far and we've had multiple 30's, and we've also seen some definitely in the upper 20's," notes Carey. "But most of them now seem to be in the 20-pound bracket or less."
Then there are the jack's which are Chinook less than 24 inches and are primarily males.  But then again, wouldn't a female Chinook less than 24 inches be correctly classified a "Jill".
But I digress.
"We do have our derby starting next week," states Carey. "It's a 4-day derby with thousands of dollars in prizes.  It starts next week on Wednesday. The tickets are $25.00 and you can fish 4 days or one day, but the key thing is it's a blind bogey tournament (no one knows the winning weight).  Call the ROS for information.
Meanwhile, the jacksmelt in the Port of Brookings Harbor started biting again, with some jacksmelt up to 15 inches.
Now it's a little known fact that jacksmelt are comprised of both males and females.
But then again, wouldn't you think that a female jacksmelt would then appropriately be called a jillsmelt?
But once again, I seriously digress.
Back on key, bobbers are the actual key to this fishery since jacksmelt have been found to be primarily near the surface.  Whether you want a traditional round Huck Finn type bobber, or a slip bobber is of no consequence.
Ken, the MacGyver of fishing, made a bobber out of a pool noodle. I watched him do it from day one and it was like seeing an old episode of MacGyver. There are a lot of pool noodle bobbers on the internet, but this one is the simplest of all to rig up.  Here's how Ken does it.
Cut a pool noodle to about 6 inches long.  Make sure you do not get the noodles with slits in them.
Run your mainline through the bobber and tie it off to the eye of a snap swivel.  Tie your sabiki rig to the snap.
Now look around for a stick (it has to be an old random gnary stick to qualify) that will pierce the two bottom ends of the noodle and go through the middle of the snap.  You're good to go now.
"The stick is the trick," the MacGyver of noodle bobbers says.
I must have watched Ken catch 50 or so jacksmelt on his noodle-bobber.
Tight lines!
Larry Ellis, author, writer, columnist and photographer has had a 50-year passion for fishing in California and Oregon's saltwater and freshwater venues. He is a well-known writer for Oregon, Washington and California Fishing and Hunting News, Northwest Sportsman, California Sportsman and Pacific Coast Sportfishing. He currently writes monthly for Salmon Trout Steelheader Magazine, and is the author of two books, "Plug Fishing for Salmon" and "Buoy 10, the World's Largest Salmon Run."  Both books can be bought from Amato Publications (amatobooks.com), Amazon and eBay. Ellis particularly loves living in his hometown of Brookings, Oregon - The heart of salmon country and gateway to fishing paradise.
More Reports
Rivers, ocean and bays producing fish
Chetco River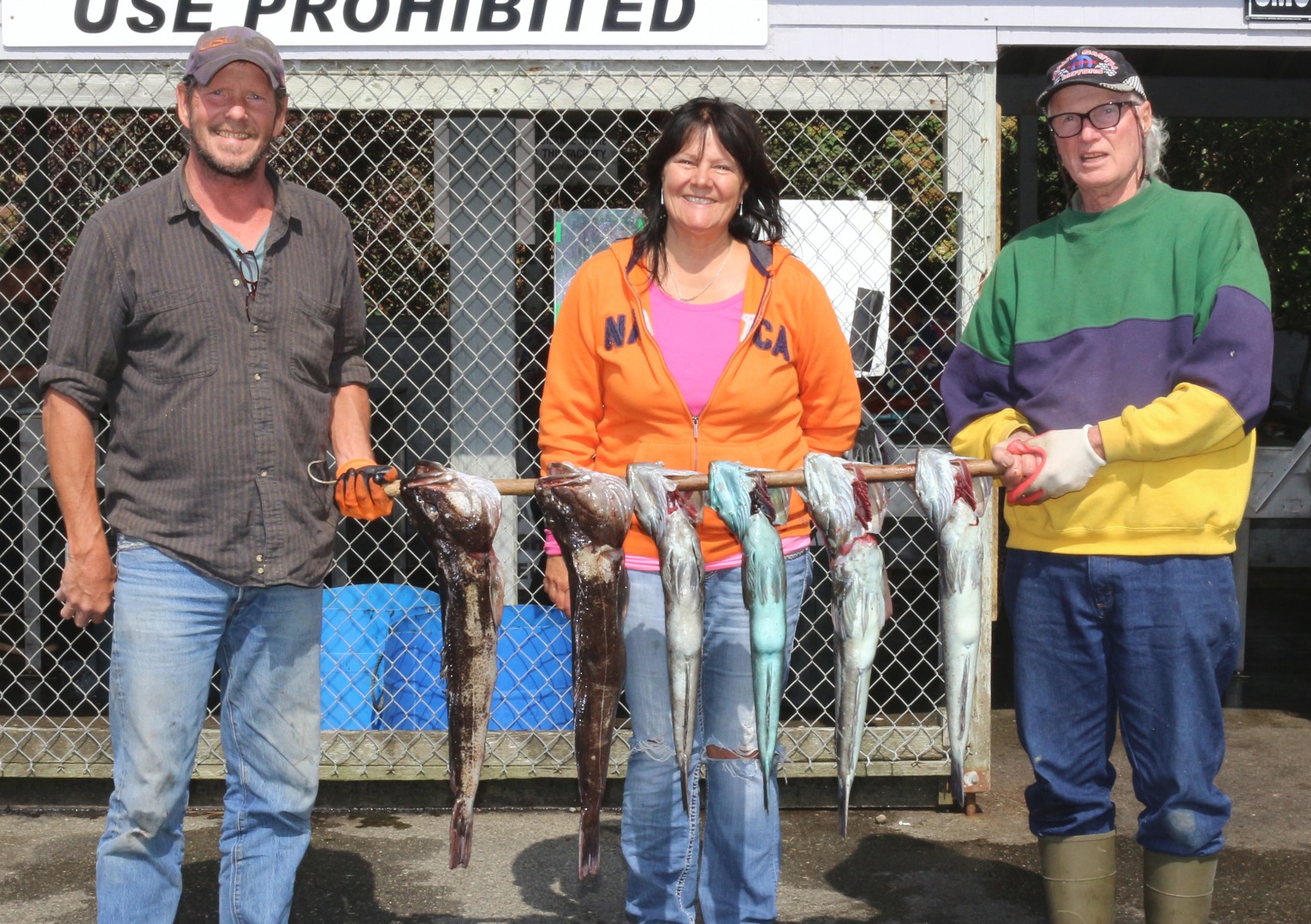 7-22-2017
Jacksmelt are still continuing to give Chetco south jetty crab pier anglers plenty of thrills although the action has tapered......
Read More
Water bodies on fire!
Chetco River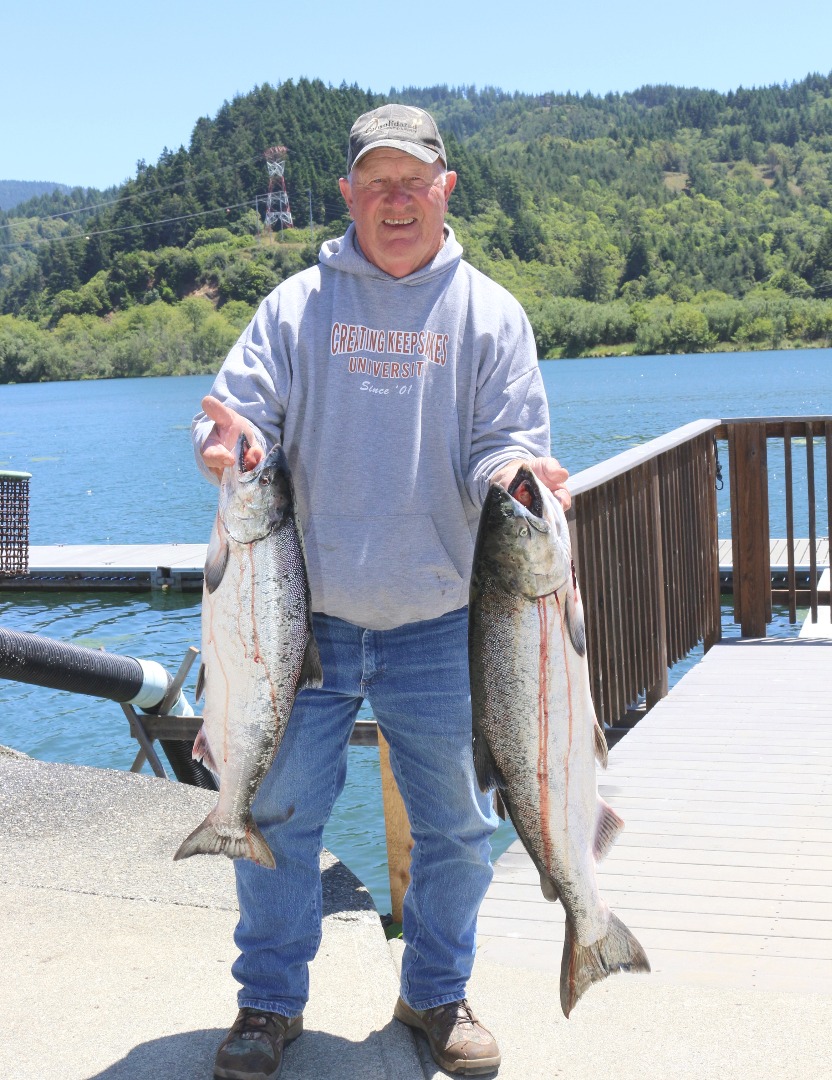 7-15-2017
The Chetco Bay, the Rogue Bay and the ocean out of the Port of Brookings Harbor are all kicking out......
Read More
www.OregonFishReports.com © 2021. All Rights Reserved.
Website Hosting and Design provided by TECK.net