Oregon Fish Report
Fish Report for 4-16-2021
Oregon North East Region Report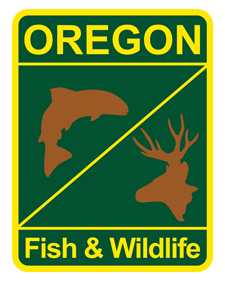 Excellent catfishing on the John Day River. Photo by Marcus Lewis
If there's not a photo, it didn't happen
Submit your fishing photo  to ODFW and we might use it here or elsewhere on MyODFW.com.
Send us your fishing report
We'd love to hear about your recent fishing experience. Send us your own fishing report through ODFW Fishing Reports―the information will be forwarded to the local biologist who may use it to update various ODFW resources such as the weekly Recreation Report.
FISHING UPDATES
Ice is currently breaking up on many lakes and ponds. Be very cautious when venturing out onto any frozen waterbody.
Lakes and ponds to fish this week:
Wallowa Lake is open and some early kokanee are being caught. 4/7/21
Rivers and streams in the Grande Ronde and Imnaha basins have had great conditions, and now is the best window for spring steelhead fishing.  
River levels in the John Day are on the rise, so be sure to check river gages before planning a trip. The river is currently running high with poor visibility, but as the water levels drop it should clear and provide a chance for some steelhead fishing.  
River conditions in the Umatilla and Walla Walla basin is at prime levels for steelhead, they are beautiful steelhead green. Steelhead are spread through the system, but anglers should focus their efforts on the higher sections near Pendleton and Milton Freewater. 3/17/21
Rivers and streams to fish this week:
Steelhead have moved into the lower Imnaha and Wallowa River canyons, and river conditions on the Imnaha and Wallowa Rivers are great for fishing. Spring trout fishing can also be good in these areas when conditions allow. 4/14/21 
Flows in the past week have come up significantly and the steelhead entering the Umatilla have started to drop. The fish are pretty active with the increase in flows and the water clarity is about a foot or more of visibility, with the warmer weather the water clarity could become challenging. Fish the slower pools and inside seams where fish will escape the higher flows. Go fish before the season closes for the year. 4/14/21
Remember that steelhead season in the NE region closes on April 30.
Check the 2021 trout stocking schedule.
TROUT STOCKING MAPS: Find your place to fish
Check out the ODFW fishing and trout stocking maps to find nearby fishing locations, driving directions and descriptions of amenities. 
ANNOUNCEMENTS: closures, special events, etc.
Steelhead closes April 30
Just a couple more weekends for steelhead fishing in the NE Zone.
New interagency map shows wildfire impacts on recreation
Hunters, anglers and wildlife viewers will be living with the impacts of the 2020 wildfire season for a long time. To help you navigate the status of popular recreation sites, natural resource management agencies in Oregon have released an interagency status map that shows open, closed and reduced service areas on a single map, regardless of reason for closure. 
ALDRICH PONDS (Roosevelt and Stewart Lakes): trout (2 fish limit)
Access to the ponds is closed due to a winter range closure in effect from Feb. 1 through April 14. Last updated 3/31/21.
GRANDE RONDE RIVER: trout, whitefish, steelhead
Recent high flows have encouraged steelhead to move upstream from the lower Grande Ronde River to the Wallowa River system. Steelhead are showing up in the Washington section of the lower Grande Ronde, near Cottonwood Creek.  River conditions can be volatile during the spring months so, check conditions before heading to the river.
The bag limit for steelhead has been reduced to two fish per day through the end of April to ensure enough fish return to the hatchery facilities to meet program goals. Please remember that steelhead season closes on April 30. Last updated 4/14/21.
HAT ROCK POND: trout
There were 1,000 legal trout stocked in Hat Rock Pond on April 14. The fish should be active, and fishing pressure will start to pick up since the weather will be good for the weekend. Get out and enjoy the warmer weather, while catching some fish. Last updated 4/14/21.
IMNAHA RIVER: trout, whitefish, bass, steelhead
Observations of tagged steelhead moving into the Imnaha River have increased over the past few weeks, corresponding with a recent increase in flows. Steelhead are beginning to show up at hatchery facilities, indicating fish are spread throughout the fishery. River conditions are great for steelhead fishing, but according to creel surveys, catch rates have been quite variable.
Anglers should be aware that some construction/utility work is occurring on the lower Imnaha, and trucks will be on the road hauling equipment and materials. Anglers should use caution when traveling in the area.
The bag limit has been reduced to 2 hatchery steelhead per day through the end of April to ensure enough broodstock can be collected at hatchery facilities. Please remember that steelhead season closes on April 30.
Remember, if you catch a bull trout it must be released unharmed. Last updated 4/14/21.
JOHN DAY RIVER: steelhead
Recent river flows have been on the rise and visibility is currently poor. Check gages before heading out. We should see a drop in river levels this week (3-29-4/3), which should improve steelhead fishing conditions. Portions of the river above the North Fork confluence will close to steelhead fishing April 30. 
Fish are making their way upriver, allowing for good opportunities higher in the system and in the lower North Fork reaches. Last updated 3/31/21.
MAGONE LAKE: rainbow and brook trout
Access to Magone is now limited to snowmobile travel due to snow levels. Current ice conditions are unknown, but presumed to be in good shape for ice fishing. Magone can be a good lake for ice fishing. Last updated 2/24/21.
McNARY PONDS: walleye, bass and trout. 
There were 5,000 legal trout stocked at the McNary Ponds on April 14, distributed evenly throughout all the ponds within McNary Pond network. Fishing should be good as the water temperature warms. The fishing will likely be pretty packed this weekend so get out early and get a spot to catch some trout. Last updated 4/14/21.
UMATILLA RIVER: steelhead
The water levels have come up on the Umatilla, visibility is about a foot and there are still fish being caught. A total of 130 steelhead have returned to Three Mile Falls Dam so far in April, with a total of 1,302 returning steelhead up to date for the overall run. Most of the steelhead should be higher up in the system and anglers are finding success with fish moving higher up past Pendleton.
Look for steelhead in the slower moving water, in the soft pockets on the insides of runs or in the slower water in pools. Anglers have been finding success using jigs and corkies, as well as swinging flies with sinking tips. Last updated 4/14/21.
WALLOWA COUNTY PONDS: rainbow trout
Spring fishing at Kinney Lake can be good for hold over rainbow trout that have had all winter to grow. Fish with natural baits and imitations as most fish will be accustomed to eating whatever is in the lake itself.
The early trout stocking for Marr Pond has been canceled through mid-May to accommodate improvements to accessibility. ODFW will be installing facilities including angling platforms, parking lot improvements, improved paths and restrooms. Many of the facilities will be ADA accessible. The pond area may be periodically closed while construction is ongoing.
Forest ponds continue to be inaccessible because of snow. Last updated 4/14/21.
WALLOWA LAKE: rainbow trout, kokanee, lake trout
Wallowa Lake is open, and anglers are starting to catch a few early kokanee. As spring approaches, fishing for trout that held over from the previous year's stocking can pick up. Catching these fish may take some time, but they are often much larger. Fish natural baits as stocked fish have typically learned to eat natural food by this time.
At this time, the boat dock on the north end (County Park) of the lake has been installed, but not on the south end (State Park). Use caution as boat ramps can still be icy. Last updated 3/24/21.
WALLOWA RIVER: whitefish, trout, steelhead
Steelhead are moving upstream from winter holding areas in the lower Grande Ronde River and Rondowa. Hatchery facilities at Big Canyon and Wallowa Hatcheries are actively trapping fish. The river is in great condition for fishing, although creel reports indicate variable catch rates. April can be the best time to fish the Wallowa River Canyon upstream of Minam.
The bag for steelhead is 2 hatchery fish per day through the end of the season to ensure enough fish arrive at hatchery facilities to meet production goals. Please remember that steelhead season closes on April 30. Last updated 4/14/21.
WILLOW CREEK RESERVOIR: trout 
A few anglers are fishing Willow Creek Reservoir. A total of 750 trophy trout were stocked in Willow Creek on April 2. If you're looking for some solitude and a lake to yourself, bring your boat and fish the shelves on the east side of the lake. Fish your tackle "low and slow," making sure that fish have ample time to see your offering. Last updated 4/7/21.
More Reports
OR Department of Fish & Wildlife Reports
for Friday, April 16th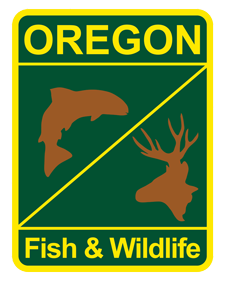 :
Oregon North West Report
:
Oregon Willamette Region Report
:
Oregon South West Region Report
:
Oregon Central Region Report
www.OregonFishReports.com © 2021. All Rights Reserved.
Website Hosting and Design provided by TECK.net