Oregon Fish Report
Deschutes River Fish Report for 6-13-2007
Deschutes River FIsh Report 06-13-07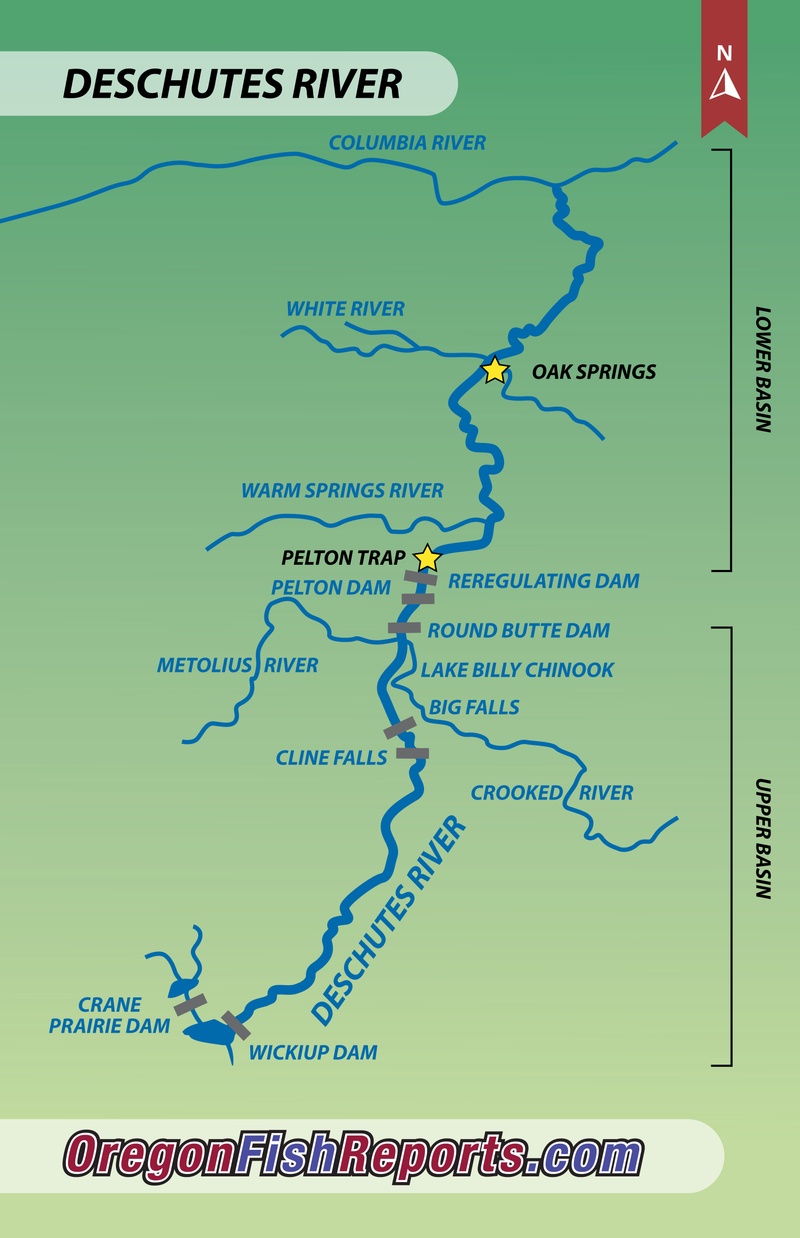 by Kaufman Streamborn
6-13-2007
(800) 442-4359
Website

PMD's and PED's are the two big mayfly opportunities.??Cloudy days can bring forth a mayfly bonanza, drawing a few BWO's, Mahoganies and Greed Drakes to enter the fray. Assorted Caddis are around with several stages to be prepared for (particularly the pupa, adult/egg-layers), and Yellow Sallies are set to mean business any day now.

PATTERNS:
Caddis ~??Mangy Pooper Bright Green, Brown #14; Hotwire Caddis Amber, Olive #14-#16; Silvey's Primetime Pupa #14-#16; Edible Emerger Olive, Tan #14; CDC Caddis Emerger Brown #14; Micro Caddis Emerger #20; X2 Caddis Olive, Tan #14-#18; Hi Viz Caddis #14-#16; Parachute Caddis #14-#18; Hemingway Caddis #18; Dead Caddis #16-#18

PMD's ~??BH FB PT's #16-#18; BH Bubbleback PMD #14-#16; PMD Nymph #16-#18; Almost Dun PMD #16-#18; Sproat PMD #14-#16; Cripple PMD #16-#18; Sparkle Dun PMD #16-#18; CDC Comparadun PMD #16-#18

PED's ~??Parachute Light Cahill (Light Ginger) #12-#14; Extended Dun Callibaetis #14
BR> Yellow Sallies ~ Iron Sally #14-#16; Hairy Yellow Sally #14-#16; Yellow Stimulator #14-#16

Golden Adults ~??Norm Wood Special #8-#10

Still some big-bug fishing going on, particularly upstream of Maupin.??This should hang on for the next week or so, and trout will continue to recognize them for several days once they're gone.??Meanwhile, trout are being forced to feed more extensively on the many other insects available, so it's time to take closer looks over the angling day's course to stay in touch with what's most available at any given time.??
Deschutes River Fish Report 05-24-07
Deschutes River
5-24-2007
Salmonfly adults have moved upstream of Maupin, while Goldens are appearing in solid numbers.?? Big Golden adults should provide heady, reliable action over the next week or two.?? Caddis and PED's are well-established events that could divert the trout's focus away from the big bugs when available, with a few PMD's and the promise of Green Drakes also upon us.?? Have fun! PATTERNS: Giant Stones Rogue Foam Salmonfly #4-#6 Kaufmann's Giant Black Stimulator #6 Copper Black Stone Golden #8 Kaufmann's Stone Golden #8 Foamulator Gold #8 Norm Woods......
Read More
www.OregonFishReports.com © 2021. All Rights Reserved.
Website Hosting and Design provided by TECK.net